CMA e-News 2018 - 2019
On this page you will find the latest e-news and information about up-coming events or important messages.  This is our way now of keeping you informed and this will replace the e-mails that used to be sent out. 
Scroll down to read the latest news. Previous CMA e-News can be found in the Archived e-News sections in the menu.
Please read each news update carefully and if requested, respond accordingly using the e-mail link in the blue box above or if there is a CLICK HERE within the news below, you can use that. 
To ensure this website can continue to operate, please support our  sponsors .
---
Friday 25th January 2019
Welcome to the first e-News of the season.  For the past few months the CMA website has been down, but the issues have been overcome and we are back!!  Time to catch up.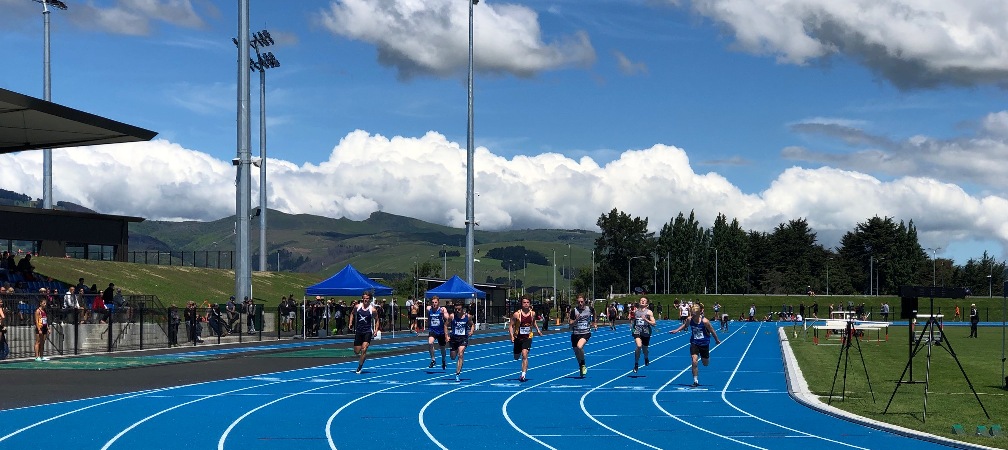 At last after SEVEN years we have a new track in Halswell, near the A & P Show Grounds.  Athletics is one of four sports, along with hockey, tennis & rugby league, which are now based at the Nga Puna Wai Sports Hub.  The photo above is the view looking down the home straight of the new track, with Kennedy's Bush in the background.  It is still largely a construction site, but one day it will be complete.  It looks great!!!
Do you know where the new track is?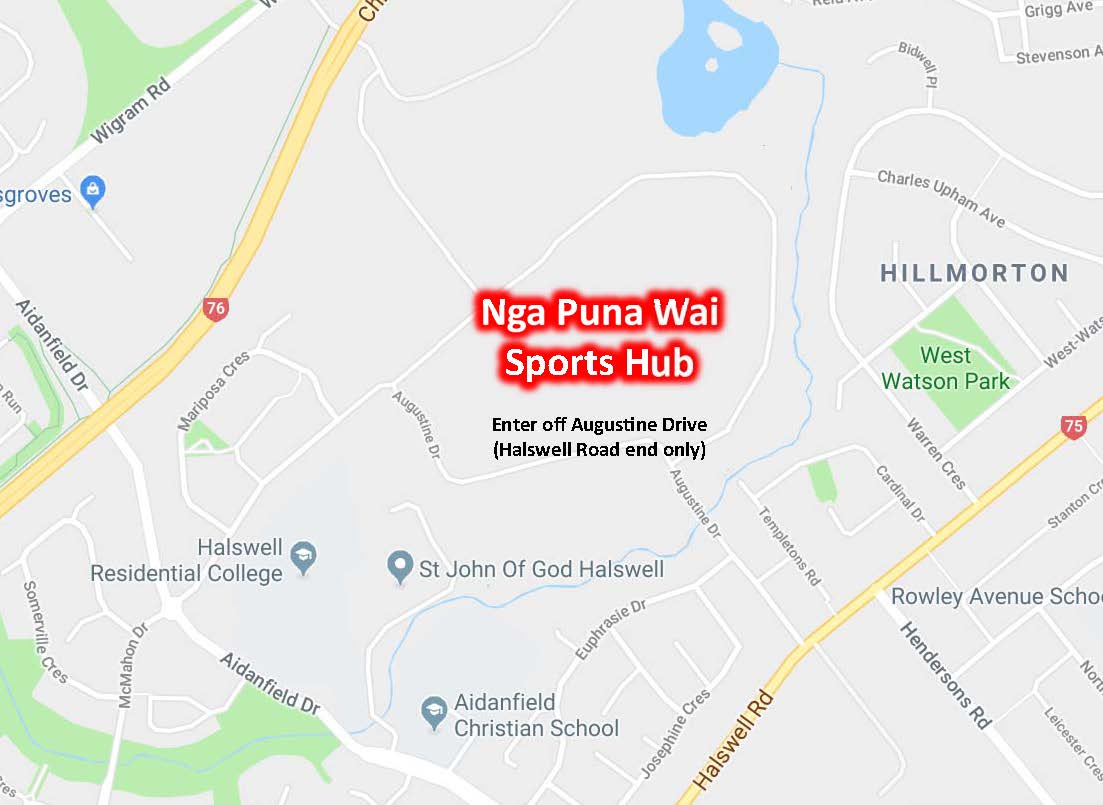 With the Memorandum of Understanding (MoU) between Athletics NZ and New Zealand Masters Athletics, it has made it easier for club athletes to attend our events.  However, it does mean that fewer masters 'join' CMA only.  We don't see that as an issue.  We are happy to accept all masters aged athletes, club or non-club as CMA masters .... we are all the same to us!  CMA members have been taking part in Athletics Canterbury's events for several years now.  It's perhaps time that our committee becomes a sub-committee of the Centre, given we already work together closely already.
What's on and when?
We are looking at creating our own calendar of this website, but until then, you can go to the Athletics Canterbury calendar on their HOME PAGE to see what events are on each week at interclub.
CMA Throws Pentathlon @ Nga Puna Wai on Sunday 3rd February 2019 starting at 10:00 a.m..  If you intend to compete, please contact Anne Davison (hawrut@gmail.com) ASAP.  If you are able to help officiate, please also let her know.
Canterbury Masters Track & Field Championships - Day 1 @ Nga Puna Wai on Saturday 9th February 2019.  Selected events throughout the day.  See the Athletics Canterbury calendar for details. 
Canterbury Masters Track & Field Championships - Day 2 @ Nga Puna Wai on Saturday 16th February 2019. Selected events throughout the day.  Our events are part of the New Zealand Combined Events Championships.  For both of our days, we may need to self manage some of our field events. so please offer to help if needed.
New Zealand Masters Track & Field Championships @ Aorangi Stadium, Timaru.  Entries for this event close on 1st February 2019, with late entries closing on 8th February 2019.   So far entries are very little, so please encourage follow masters to go.
Use this link to enter ...https://nzmastersathletics.org.nz/event/nzma-track-and-field-championships/
Good luck for the rest of the season,
Regards,
Andrew Stark.